Otakaikino Planting Day
It was a great day for a planting. I rode the 20 kms across town with a few friends in pleasant weather, with little wind but plenty of sunshine. We arrived at the car park to see a large group of volunteers including Rangers and Girl Guides and 2 school groups. We rode on past ( we never walk) and got to the planting area ahead of the rest and immediately started planting. The ground was soft and easy to plant in which always makes life better.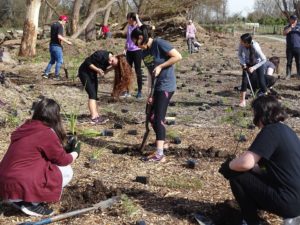 By 12 noon the job was pretty much done so we all stopped for a BBQ before riding or walking back out.
Leave a Comment
You must be logged in to post a comment.